About Us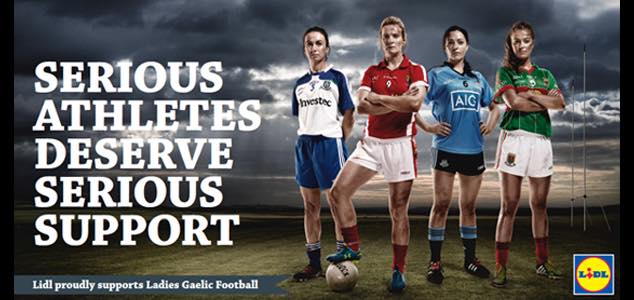 The foundation stones for ladies football in the parish were set somewhere in late 1995 when the first underage title was brought to the parish. The seeds of that success remained somewhat dormant for a few years, when in late 2000, the formation of a senior ladies club was mooted. One of the principal movers in the formation of ladies football was Marion Keane. Most of the players were new to football but enthusiastic to learn and eager to rise to the challenge. This newly formed team reached the final in their first year of existence and were victorious over Sixmilebridge (St. Josephs 5-5 to Sixmilebridge 1-1). County board chairman Davy Brown presented the junior 'B' trophy to Marion Keane.
The seeds that had been sown were reaping rewards. The annual general meeting of 2002 saw the club consolidate their position by putting an underage structure in place, fielding teams from under ten up to minor and senior level. It was another positive step in the club's development.
The Most Difficult Year
The senior ladies football team fought their toughest battle away from the playing fields in 2004. Two of the players were not feeling in the best of form. Marion Keane who had been instrumental in setting up the ladies football club and Eilish Hurley who played for the club in both camogie and football were battling with serious illness.
All through the spring of 2004, both girls battled bravely with their illness in the comfort of family and friends in the hope that they would get the better of their illness.
God however, had other plans for his two angels and called them to his home in the height of the summer. It was a heart breaking time for their families, friends and team mates. The parish stricken with grief for two young people in the prime of their lives, both in their late twenties who were so cruelly taken from their families. Both girls had given so much in their short life to so many people, not alone in sport, but in every aspect of their lives.
The one promise the players of the parish made was that the greatest respect they could give to the two girls was to keep the football going and to continue to nurture the seeds that had been sown.
Underage Structure
The underage structures in the parish are going from strength to strength with the club fielding over 200 hundred players in 2016. We see teams representing 'The Parish' at every level from U8's to Juniors.
There is a great emphasis placed on coaching with over 40 parents giving of their time to coach teams and provide support to the superb club facilities in Gurteen.
The future looks bright for 'The Parish' in ladies football and the great pioneers who set the seeds over ten years ago can be proud of a job well done
President                                 Dan Keane
Chairman:                               Enda O'Flaherty 0862520658
Vice Chairperson:                   Joe Queally/Annette Reidy 0876260301 0868876554
Secretary:                                Aileen Vaughan 0876112072
Asst. Secretary Marianne Casey 0868373861
Treasurer:                               Mhairi Barron 0861986957
Asst. Treasurer                       Pauline Butler 0878587804
Registrar:                                Mary Carey 0863613230
Asst Registrar Fiona Power 0879553762
Development Officer:            Iomhar Daly 0872748340
Children's Officer:                  Anne Marie Torpey 0879554448
Asst Children's Officer Ita Hanrahan 0876294516
PRO                                       Eileen Mc Donagh 0868513538
Asst PRO                                  Breda O'Driscoll 0851447696
Cultural & Language Officer Vacant