Junior B League Final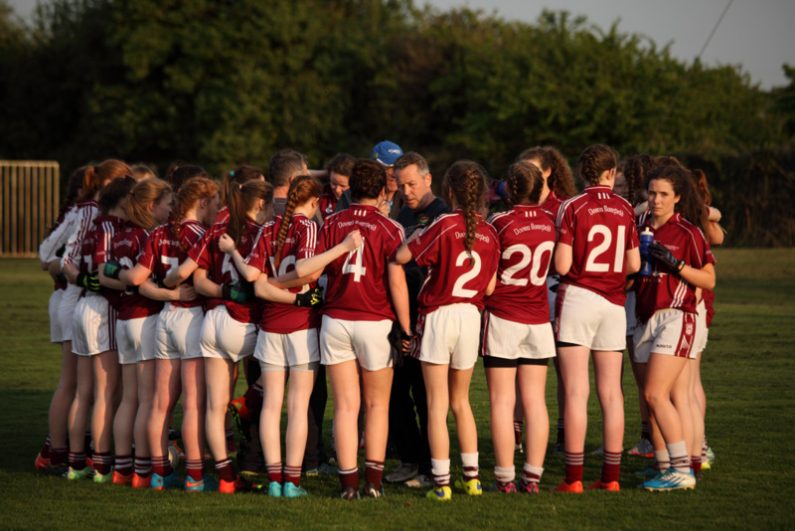 Doora Barefield 7-13 Clarecastle 2-9
This Division 4 League final between Clarecastle and Doora Barefield was played in perfect conditions on Thursday evening in Clarecastle.
Doora Barefield got off to magnificent start with 3 points on the scoreboard in as many minutes. Doora Barefield defence and midfield were on top of their game keeping Clarecastle scoreless in the first 20 mins. Barefield were 3-5 up before Clarecastle registered their first score which was a goal scored by Doireann Murphy. Clarecastle tagged on another 5 points to Doora Barefield's 1 point in the remaining 10 minutes of the first half. Half time score was Doora Barefield 3-6 Clarecastle 1-5 with all the Doora Barefield forwards registering scores.
Doora Barefield got off to another blistering start with a goal and a point in the first minute of the 2nd half with Clarecastle taking the next 2 scores but this young Doora Barefield team were too strong on the night for Clarecastle.
There was some great passages of play in the match with all the skills of Ladies Football on show from blocking, fielding, intercepting, kicking and hand passing.
Best on the night for Barefield were Aisling Reidy, Siofra Ní Chonaill and Emer Hanrahan and best for Clarecastle was Doireann Murphy. Muirne Ní Chonaill deserves a mention who was Barefield's goalie and is still only U14, well done Muirne.
Final score was Doora Barefield 7-13 Clarecastle 2-9.
Referee: Michael Fitzgerald