St Joseph's Doora Barefield Ladies Minor A Football Final 2019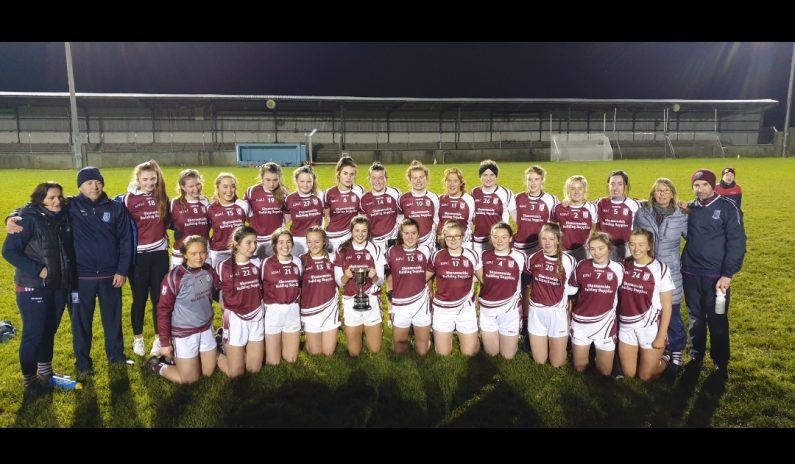 St Joseph's Doora Barefield Ladies Football Club took on the Banner Gaa in their Minor A Football Final back in Cooaclare on Sunday evening 17th of November at 7pm where they won on a score line of
Doora Barefield 4.08  V  Banner 2.05 on a very very VERY cold evening, that did not stop the parish ladies they took control of the game from start to finish. These two teams met two years ago and it was a cracker as was on Sunday evening, their was great performance from 1 to 15 plus the subs that came on to make the diff. Its hard to come back on a cold night but this win means alot to this team, ya good few will be moving on but the building platform is good coming up through the ranks as the Parish Ladies have bag the U14A & U16A and NOW the Minor A Football championship.
Thanks to all that came back and support the ladies in their great win.
Thanks to the Mentors and Parents that brought the ladies to training and matchs around the County.
Come on the Parish