Tubber prove too strong in Championship opener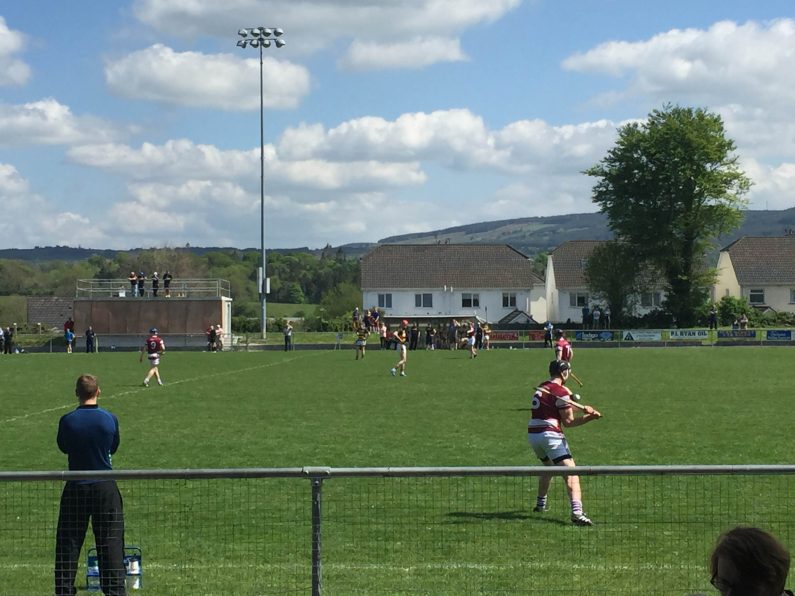 Played in a busy Sixmilebridge due to the senior hurling championship game of Wolfe Tones and Newmarket preceding it, the Intermediate match kicked off a few minutes behind schedule.
Tubber started the brighter with a converted free to put them on the scoreboard. David Conroy got the parish off the mark with a point from play a minute later. This was closely followed by a point from a free from Alan O'Neill.
Free's were conceded by both sides in equal measure overall with ten a piece but for St. Joseph's eight of their ten were conceded in the first half. This was hard to take especially when dealing with the accuracy of the Tubber free taker Blaine Earley.
St. Joseph's had to wait until the 14th minute until their next score which came through Caimin O'Connor. The score was now Tubber 0-5 to St. Joseph's 0-3.
Blaine Earley had Tubber's next four points, 2 from free's and 2 from play. They were answered by converted free's from Ivor Whyte and Alan O'Neill in 19th and 22nd minutes.
Tubber continued to dominate the first half with St. Joseph's consecutively struggling to win their own puckout's. An off the ball challenge just before half time saw Donal O'Halloran brought to ground in a bad challenge. Half time could not come quick enough with St. Joseph's nine points down; Tubber 0-15, St. Joseph's Doora/Barefield 0-06.
St. Joseph's had the first chance of the second half with an Ivor Whyte free saved and put out for a 65 by the Tubber Goalkeeper. This was in turn converted.
Two changes were made 7 minutes into the second half with Niall DeLoughrey and Arthur Rodgers coming on for Donal O'Halloran and Leo Duggan.
Shortly after this the Tubber centre forward was given his marching orders in the form of a straight red card for a challenge on Ivor Whyte. Whyte subsequently had to go off the field of play due to a blood injury. Mark Hallinan was introduced in his place for about 5 minutes before being reintroduced.
After the sending off, St. Joseph's hit a purple patch with five unanswered points; 2 from frees from David Conroy, 1 from Ivor Whyte, Aaron Landy and Caimin O'Connor got his second and the Parish's 12th in the match.
However St. Joseph's couldn't keep this momentum going and Tubber finished out the last 10 minutes with 5 points from play. The final score finished St. Joseph's Doora/Barefield: 0-14  Tubber: 0-22. Blaine Earley scored 12 points to ensure that 14 man Tubber secured the win.
Statistics: St. Joseph's total shots=23, scored 14 (61%)
Tubber total shots=28, scored 22 (79%)
St. Joseph's shots from play= 12, scored 7 (58%)
Tubber shots from play=21, scored 16 (76%)
Wides; St. Joseph's 7 (5 from play, 2 from frees)
Tubber 5 (5 from play)
Team: Paul Madden, Brian Clancy, Marty Regan, Jarlath Colleran, Kevin Dilleen, Alan O'Neill (0-2), Eamonn Clohessy, Jack Hannon, Aaron Landy (0-1), Leo Duggan, David Conroy (0-3,0-2f) Caimin O'Connor (0-2), Donal O'Halloran, Ivor Whyte (0-4, 0-3f) Tom Hannon.
Subs; Niall DeLoughrey (0-2) for Duggan, Arthur Rodgers for Donal O'Halloran, Kevin Meaney for Brian Clancy.
Report by Club PRO, Cillian Griffey