St Joseph's Doora Barefield U14 Hurling semi final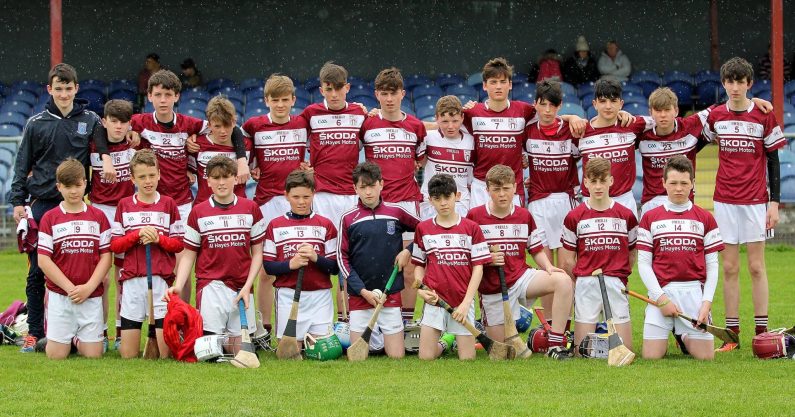 St'Joseph's Doora Barefield will take on the bridge in the U14 hurling semi final in the bridge. Come out and the lads after a great come back in the Q final. Report will follow
Doora Barefield U14s exit at Semi Final stage to Sixmilebridge
Doora Barefield U14s travelled to Sixmilebridge to take on the home team in the U14A County semi-final. Played in wet windy conditions, exchanges were tight in the opening 10 minutes as both sides struggled to make progress against resolute defending from both sides. However, Doora Barefield created a few goal chances in the first half and the Sixmilebridge goalie made two outstanding saves to deny Eoin Talty. After 15 minutes, it was still only one point each  but Sixmilebridge got a run of six point scores before half time, two points from frees and four from play left Sixmilebridge up on a scoreline of 0-07 to 0-01. As Doora Barefield had played with the wind in the first half, they were in a difficult position going into the second half with a six point deficit and facing a stiff breeze.
However, this team have shown spirit through the year and they started strongly with an Eoin Talty point. The Sixmilebridge goalie again came to the rescue for the Bridge with another great save early in second half but Doora Barefield were hurling well at this point. Doora Barefield followed up with another point and at last they managed to get a goal past Cian Fawl in the Sixmilebridge goal. Michael Nash flicking the ball to the net from a long ball in. This left the boys only two points behind but this was as close as we were going to get to the Bridge team. Sixmilebridge showed great composure as they picked off some fine scores and gradually pulled away in the last 15 minutes. It finished on a scoreline of Sixmilebridge 0-15 to Doora Barefield 1-04. The scoreline probably does not do the Doora Barefield boys justice as there was very little in this at stages of the game but Sixmilebridge's ability to take their chances and the outstanding contribution of their goalie was the difference on the day. Sixmilebridge now go on to play Feakle-Killanena in the U14A County Final as well as representing Clare in the U14 Feile Hurling competition next weekend.
Regarding the Doora Barefield U14 hurling panel, while it was disappointing that we did not reach the county final, they have shown that they can compete at this level and if continuing the same effort, intensity and battling spirit, they will have a chance to bring a title home in next few years. For now, it is just keep practising and honing their skills as there will be U13 and U15 championships to be played later in the summer. On behalf of the Coaching team (Sean Duggan – Manager, Leo Duggan, Raymond Power, Donal Lahiffe, Eugene Foudy, Donal Lahiffe and Fintan Lahiffe), we would like to acknowledge the effort that these boys have put in since last October, they are a great bunch of lads with great heart and a pleasure to train. Special thanks to the parents who have brought these boys to the various matches and training sessions over the year.
Most of these boys are now heading to Cavan for the U14 Feile Football finals on 23rd June and we wish them the best in that competition.
Doora Barefield Panel:
Evan Creaven, Cillian Warner, Adrian Baker, Cian Lahiffe,  Mark Moloney,  Daragh Nagle, Mark Hanrahan, Conal O'Regan, Fionn Kelleher, Luke Enright, Matthew Power, Cian Moloney, Michael Nash, Eoin Talty, Brendan Keane, Seamus Og Enright, Jack Power, Joe Daly, Ciaran O'Driscoll, Conor Cleland, Dara McMahon, Senan Crosbie Brian Hoey,  Morgan Lahiffe.
Thanks to BurrenEye for the team pic. (Check out their facebook for more pics from match)