St'Joseph's Doora Barefield U14 Boys Football Feile Game 3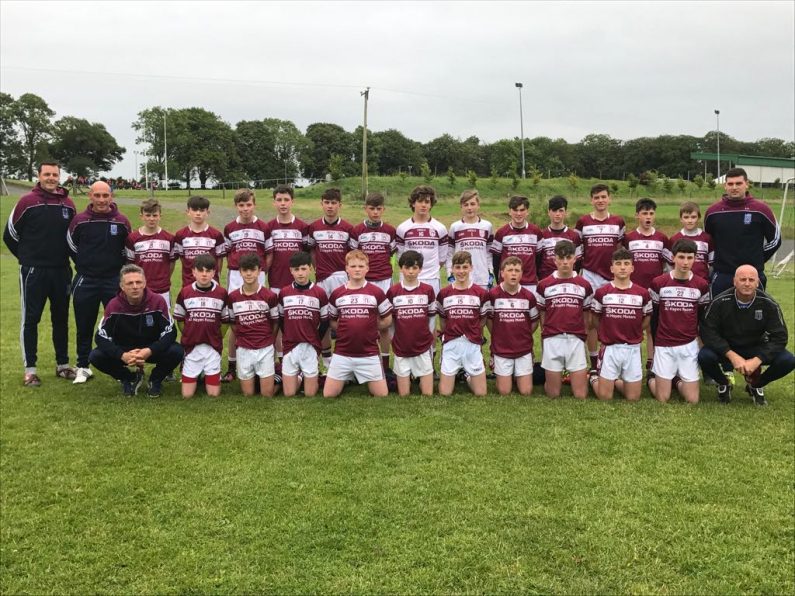 The lads will play their 3 game in the Feile Championship V Killygarry cavan team on Sat at 11 o clock
Doora Barefield Feile Peile na nOg 2017
Doora Barefield 2-11   Killygarry 4-03
After their great start from the first day of Feile with two wins from two games, the Doora Barefield boys needed to win their last game to ensure that they topped the group. Their opponents were their host club, Killygarry and this was played in perfect conditions in Killygarry's home pitch.
Doora Barefield started strongly and played great football with goals from Samuel Costelloe and Eoghan Talty and points from Daragh Nagle, Mark Hanrahan, Nicki Hardiman and Eoghan Talty ensured that the visiting club led at half time on a scoreline of Doora Barefield 2-08 to Killygarry 0-02.
With Killygarry making a number of positional changes and the Doora Barefield boys taking the foot of the pedal, Killygarry got on top and pulled the game back to one point between the sides. During this period, Doora Barefield had important points from Mark Moloney and James Curran and a final point from Eoghan Talty closed out what ended up a nerve wrecking last five minutes for the Clare side, coming out on top by two points in the end on a scoreline of Doora Barefield 2-11 to Killygarry 4-03.
Every member of the panel played their part today with every member playing today. (Ref picture of the panel)
Panel:
Luke Enright, Finn Woods, Joe Boyle, Jack Power, Eoghan Talty, Oisin O'Donnell, Jack Scahill, Eoin Clune, Cian Moloney, Cian Lahiffe, Mark Hanrahan, Samuel Costelloe, Dara McMahon, Joe Daly, Nicki Hardiman, Cillian Warner, Osgair O'Gorman, James Curran, Matthew Power, Fionn Kelleher, Daragh Nagle, Joseph Raftery and Mark Moloney.
This win ensured that the Parish boys topped their group and progressed to a Quarter Final where they would play the Fermanagh champions, Newtownbutler later that afternoon