U14b RD7 V Clooney/Quin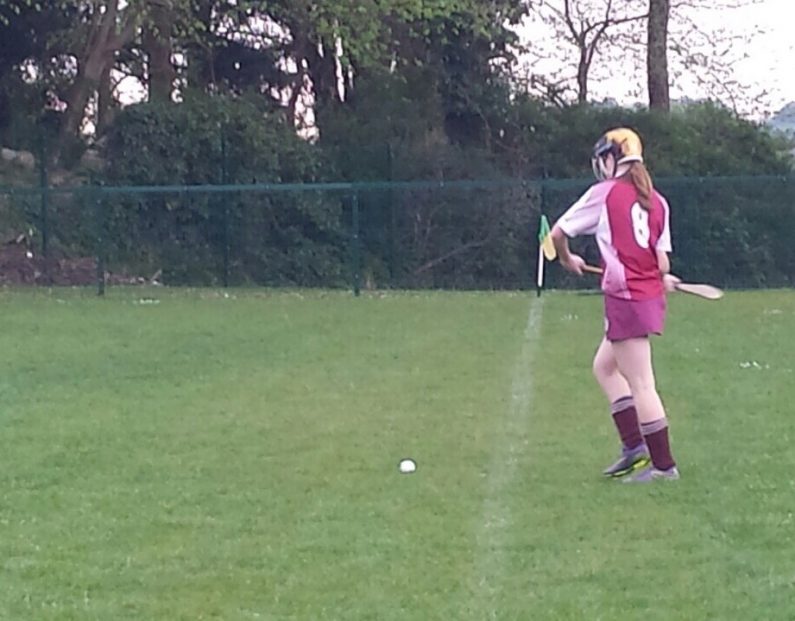 The final round of U14B championship saw a strong St. Joseph's team beat Clooney/Quin comprehensively in Gurteen leaving the Parish Girls with a tally of 6 games won out of 7 in this strongly contested championship.
With an early goal & point from Múirne Ní Chonaill and a goal from Naoise Slattery as well as a point from Ava Lehinan saw the home side in a comfortable lead at half time as Clooney/Quin replied with just the one point from Emma Considine.
Despite Clooney/Quin hitting back with great determination in the second half our strong defenders & energetic goalkeeping from Caoilfhionn Ní Chonaill
proved it impossible for them to register scores. Half back line Anna Cosgrove, Úna Ní Choileáin & Emma Towey refused the full back line of Róisín Cahill, Sinēad Clancy, Sinēad O'Connor to handle much sliotar proving once again their great work rate.
Trojan work by midfielders Alannah Meaney & Saidhbh O'Brein kept ball fed to our forwards allowing a hat trick of goals as well as a point from full forward Naoise Slattery as well as Captain Kate Montwill getting her name on the score sheet with another goal closing down any chance of a come back from Clooney/Quin.
Forwards Katie Callaghan, Ellen Doyle and Aoibhinn Feighery supplied great ball as well as substitutions Ava Lenihen, Róisín Dillon, Niamh Meaney & Shauna Moloeny displaying great camogie skills throughout. Clooney/Quin however did manage a point from Molly Slattery in the dying few minutes to leave the final score line St. Joseph's 6-3 Clooney/Quin 0-2.
St. Joseph's Team: Caoilfhionn Ní Chonaill, Róisín Cahill, Sinēad Clancy, Sinēad O'Connor, Anna Cosgrove, Úna Ní Choileáin,
Emma Towey, Saidhbh O'Brien, Alannah Meaney, Katie Callaghan, Múirne Ní Chonaill, Kate Montwill (Captain), Ellen Doyle, Naoise Slattery,
Aoibhinn Feighery, Grace Kennedy, Āine Barry, Niamh Meaney, Emer Hanrahan, Shauna Moloney, Emma O'Dwyer, Ava Lenihan, Róisín Dillon.
Keep up the good work girls and management.
Round 7 of the U14B Championship will take place on Wednesday 18th May in Gurteen V Clooney/Quin.