U14b RD6 V Broadford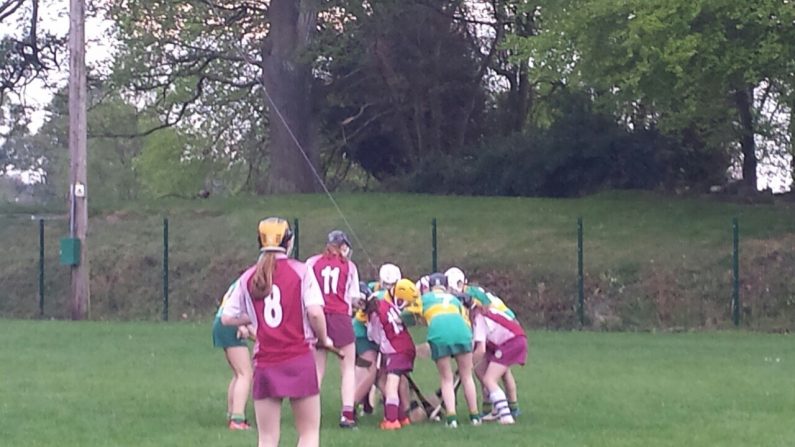 Playing Broadford in Broadford was always going to be a hard one to overcome but to almost duplicate the performance of our wonderful Clare hurlers in Thurlas last Sunday in similar style was equally as sweet to St. Joseph's but a bitter pill for the East Clare side Broadford to swallow.
In perfect weather conditions our girls travelled to Broadford to take them on in round 6 of this championship. We commenced with an outstanding goal from centre forward Múirne Ní Chonaill to settle the St. Joseph girls but Broadford replied with a super goal from Susan O'Shea as well as tipping 2 lovely points over the bar from Kathy O'Farrell leaving our girls trailing by same two points at half time.
Introducing substitution Ava Lenihan into the forwards and Niamh Meaney at half time proved crucial as the physicality of the game took it's toll on our hard working girls. Amazing strength yet again by Saidhbh O'Brien & Alannah Meaney in centre field kept the sliotar in our forward line giving Ní Chonaill the opportunity to land yet another goal as well as a point for her team putting them two points in front but not enough of a lead to allow complacency.
Broadford piled on the pressure on our heroic defenders but once again our Captain Katie Callaghan was pulling the ball out of her net when Maeve Moroney from Broadford hit a nice ball followed promptly by a point from O'Farrell now securing them victory, as they thought, as the closing few minutes crept in.
Another substitution, this time Emma O'Dwyer, aided the forward line to set up some nice ball but the sliotar wasn't cooperating to settle either in the net or over the bar for the hard working forward line.
But true to this teams nature the determination and grit of what we thought only Tony Kelly had last Sunday inspired our girls beyond measure and when Ní Chonaill ran the full length of the pitch in the dying minutes of the game on a solo run she had only one thing in mind as she finally laid off a pass to the eagerly awaiting Ava Lenihan to polish off a class goal into the back of the Broadford net to leave parents and mentors alike in total disbelief that we had done enough to secure the win in replication of our hurlers last Sunday.
Superb credit once again to both teams and especially our strong bunch of girls to win this round of championship. There is nobody more proud of them than their mentors Mark Reidy and Órla Ní Dhálaigh.
With Clooney/Quin next Wednesday in Gurteen to complete the round games it can only be with pride and expectation we await….
Final Score Doora Barefield 3-1
Broadford 2-3
D/B Team:
Katie Callaghan (Captain), Anna Cosgrove, Sinēad Clancy, Sinēad O'Connor, Róisín Cahill, Úna Ní Choileáin, Emma Towey, Alannah Meaney, Saidhbh O'Brien, Shauna Moloney, Múirne Ní Chonaill, Kate Montwill, Ellen Doyle, Naoise Slattery, Aoibhinn Feighery, Ava Lenihan, Niamh Meaney, Emma O'Dwyer, Grace Kennedy, Róisín Dillon, Caoilfhionn Ní Chonaill, Emer Hanrahan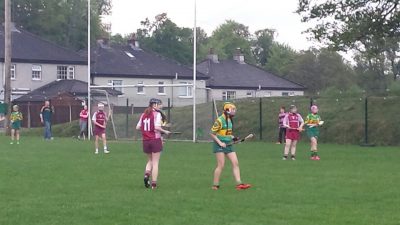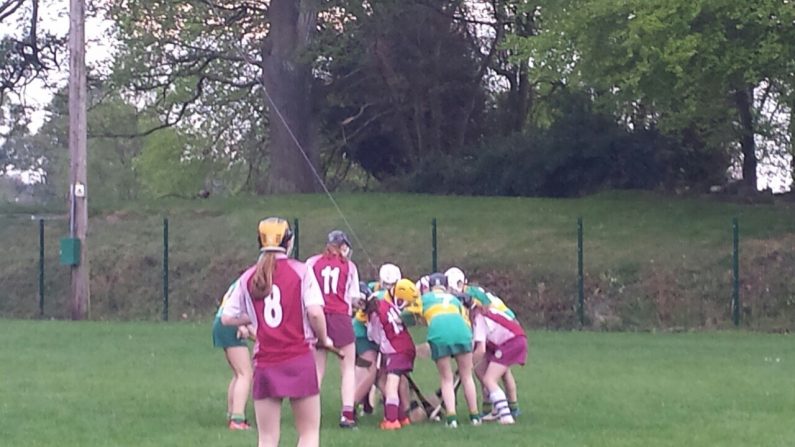 Round 6 of u14b championship will take place on Wednesday V Broadford. Please show you support.