U13 Rd 2 V Sixmilebridge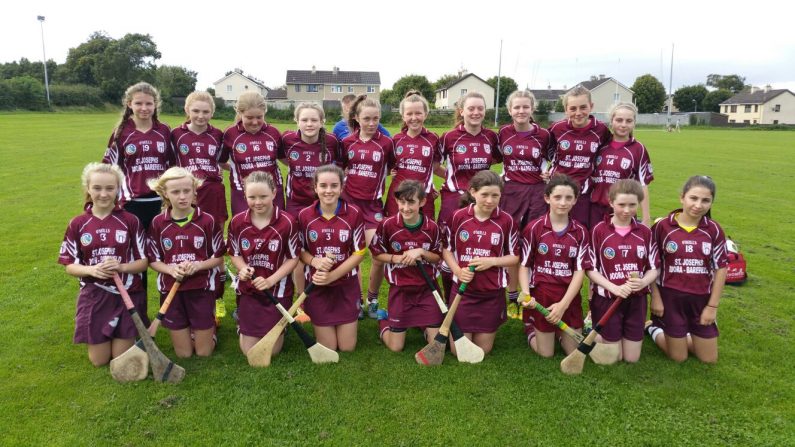 St. Joseph's proved too strong for the girls of Sixmilebridge on Tuesday evening last when an early goal from full forward Ellen Doyle set the scene of dominance right from the start.  Two perfect points from free taker Shauna Moloney settled the maroon and white girls into a further lead but Sixmilebridge did manage a goal before half time leaving only the two points to our girls advantage.
Playing against a strong wind in the second half proved difficult to get scores but gallant performances and lovely skills made viewing exciting.  Plenty of hand passing, hooking and blocking resulted in great team work and when Caoilfhionn Ní Chonaill hit home two goals it sealed the result of this game.
Team:
Emma Towey, Saidhbh O'Brien, Emer Hanrahan, Āine Barry, Ellen Doyle, Róisín Dillon, Róisín Cahill, Anna Cosgrove, Ava Lenihan, Niamh Meaney, Emma O'Dwyer, Caoilfhionn Ní Chonaill, Kate Montwill, Grace Kennedy, Katie Callaghan, Lucy Scullion, Orianna O'Shea, Jessica Roughan, Sinēad O'Connor, Shanuna Moloney, Laura Butler, Hannah Doyle.