Round Three – Junior Championship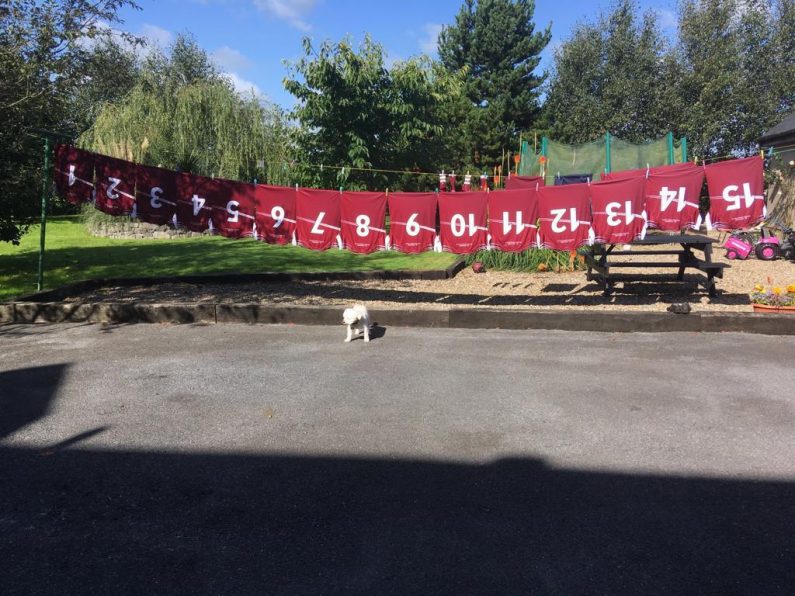 Sunday evening September 16th in Gurteen set the scene for the third and final round of Junior B Championship Group 1 between St. Joseph's and neighbours Ēire Óg Inis.
The home team set the tone from the throw in with a hat trick of goals from Kiera McGrath and two more from fellow team mate Amy Lenihan as well as ten points without any reply from the townie girls.  Superb defence work from Naoise Slattery, Ellen Meaney, Orla Hoey, Muireann Collins and Emer Hanrahan saw off any great threat on goalie Ann Marie McGann.
Midfielders Aisling Reidy and Alannah Meaney claimed possession and worked hard together laying ball off to accurate forwards Niamh McDonagh, Aoife Shannon, Mūirne Nī Chonaill, as well as the aforementioned McGrath and Lenihan.
The second half was to be a repeat of the first, St. Joseph's added thirteen more points to the scoreboard and saw Ann Foudy raising the only green flag of the half for the maroon and white girls.
Accurate shooting from Karen O'Brien and Leanne Meaney as well as all other forwards left the final score St. Joseph's 6-23, Ēire Óg Inis no score
St. Joseph's Panel:
Ann Marie McGann, Naoise Slattery, Ellen Meaney (Captain), Orla Hoey, Emer Hanrahan, Alannah Meaney, Muireann Collins, Aisling Reidy, Mūirne Nī Chonaill, Amy Lenihan, Aoife Shannon, Kiera McGrath, Niamh McDonagh, Karen O'Brien, Leanne Meaney, Ann Foudy