Minor A Championship V Clooney-Quin/Tulla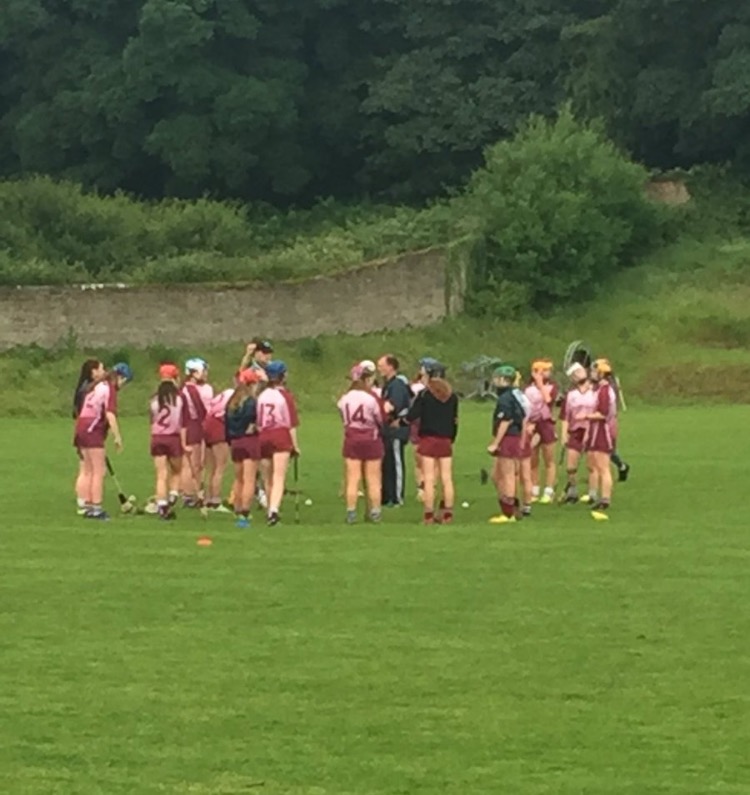 Minor A Championship
 A brace of goals by Ciara Whelan set St. Josephs off to a winning start in the 2017 Minor A Championship V Clooney-Quin/Tulla. St. Josephs were quick off the mark with the opening goal by Whelan within the first minute. The resulting puck out was gathered by St. Josephs Ciara Duggan and dispatched to the back of the net by Ciara Guilfoyle. Clooney came into the game with some pin point passing between Ciara Groagan and Bridin Dinan, the latter scoring 1.1 in quick succession. The first half would come to an end with some excellent points by Orna Mulconroy and Dinan but St. Josephs had gathered too much momentum with another goal Amy Lenihan and a string of points from Aisling Reidy. Half time score St. Josephs 3.6, CQ/T 1.4.
An almost identical start to the second half saw Whelan rattle the Clooney-Quin/Tulla net twice. It was a game of goals and Dinan stepped up to the mark for the combo scoring 1.2 in similar fashion with substitute Aisling Dooley delivering a bullet shot to the Josephs net. Reidy, Guilfoyle and subsitiute Mary O Connor had their eyes on the goal and rattled the defensive net throughout the half. Some fantastic points from both sides from Dinan, Aisling Hannan and Lenihan brought the game to a close on a final score of St. Josephs 11.11 to Clooney-Quin/Tulla 3.7.
Clooney/Quin-Tulla: Alex O' Sullivan,  Michelle Meere, Orla Moroney, Mary Conneally, Ciara Grogan, Chloe Crowe, Sinead Conlon, Ciara Halpin, Kaylee Cahill, Orna Mulconroy, Sinead Considine, Roisin Keogh, Bridin Dinan, Emma Deegan, Aisling Dooley, Aisling McGrath, Caoimhe Leamy.
St. Josephs: Karen McMahon, Meadbh O' Connor, Kate Dillon, Aisling Hannan, Orla Hoey, Laura Hayes, Chloe Towey, Mary O' Connor, Hannah Meaney, Aisling Reidy, Amy Lenihan, Ciara Duggan, Siofra Ni Chonnaill, Ciara Whelan, Ciara Guilfoyle, Muireann Collins, Niamh McDonagh and Shona Power.