Intermediate Division 2 League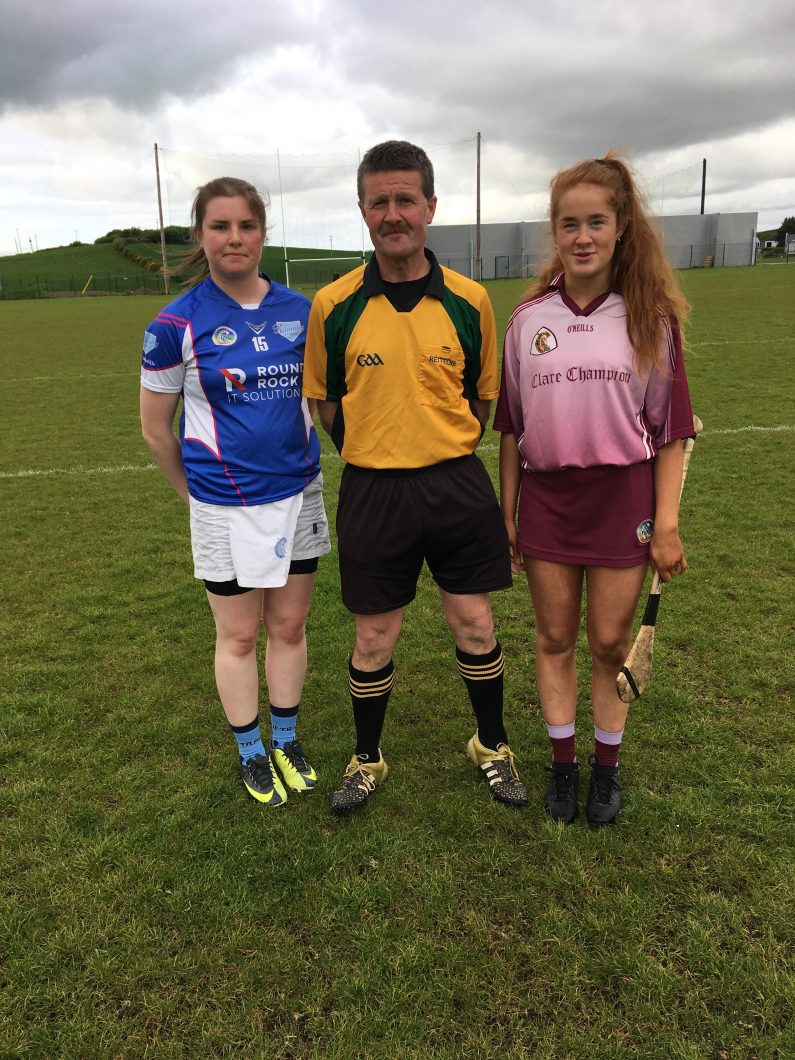 Kilmaley hosted the final round game of this Division 2 league on Monday May 21st last.
Coming in with three wins out of four St. Joseph's were already up there to top the group and a win against Kilmaley would most likely secure them a place in the final.
The Joseph girls had the better start with a point from centre forward Sarah Hoey, a goal from her niece Caoimhe followed neatly by a point from Aisling McMahon before Kilmaley answered with two points in succession.
Doora/Barefield defenders worked harder than ever seen before to keep an agile Kilmaley forward line at bay and their efforts were rewarded.
McMahon registered two more points before Jim Hickey blew half time leaving a score line of 1-4 to 2 points in their favour at the interval.
Introducing Laura Hayes and Aoife Shannon at half time gave fresh legs to the maroon and white girls and again McMahon settled the second half with two points aided by Orlaith Lynch coming all the way from midfield to rally another point.
Kilmaley had to find scores from somewhere at this point and their full forward, although being closely monitored, did goal when a hand pass sliotar went past goalie Karen McMahon.
Two more points from Aisling McMahon and another from Laura Hayes was the just reply for that earlier goal conceded but Kilmaley were to hit back with yet another goal and with over ten minutes left on the clock St. Joseph's could not afford to concede another.
Serving huge puck outs McMahon found her namesake at the other side of the field and Aisling promptly secured another two points before Kilmaley did manage three of their own.
Vanessa Meaney, Aisling Hannon and Meadhbh O'Connor freshened the side up from the bench and as the curtain came down on the evenings entertainment it was St. Joseph's who came out on top with a four point victory.
St. Joseph's 1-12
Kilmaley     2-05
St. Jospeh's Panel: Karen McMahon, Fiona Tuohy, Sīofra Nī Chonaill, Kate Dillon, Hannah Meaney, Chloe Towey (Captain), Eimear Casey,
Orla Moloney, Orlaith Lynch, Aisling McMahon, Sarah Hoey, Louise Woods, Erinn Hennessy, Ciara Guilfoyle, Caoimhe Hoey,
Laura Hayes, Aoife Shannon, Aisling Hannon, Vanessa Meaney, Meadhbh O'Connor, Kiera McGrath, Ciara Duggan, Orla Hoey,
Ciara Whelan, Amy Lenihan, Aisling Reidy.