Div 3 Semi Final: St. Josephs D/B V Broadford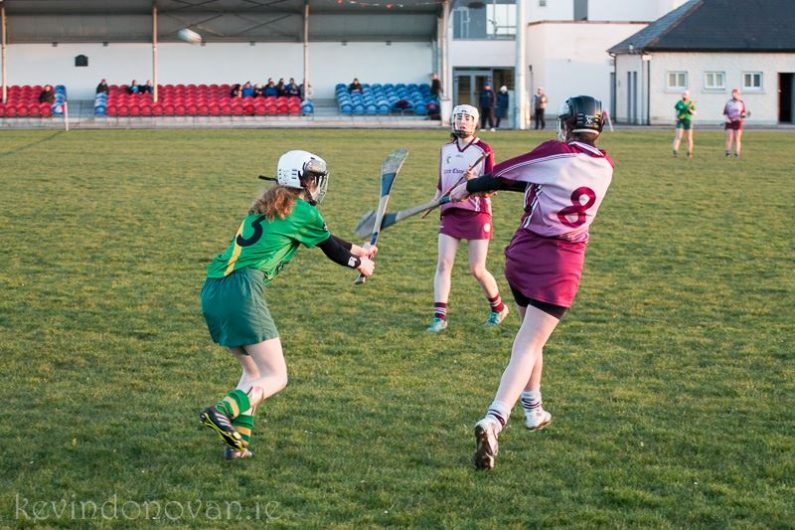 Broadford 4-9
St. Josephs 0-3
Broadford took the points on home soil on Sunday morning in the junior b semi-final against St. Josephs in warm conditions. Scores from Aoife O'Brien and Aoife Dillon in the opening quarter gave the homeside a comfortable start. St. Josephs kept the pressure on adding two points to the scoreboard from Hannah Meaney as the half time whistle sounded the scoreline read 2-8 to 0-2.
At the start of the second half, Broadford increased their advantage with a converted free by Aoife Dillon. Ciara Whelan replied with a point for the parish mid way through the half. In the remaining nine minutes further goals from Aoife Vaughan and Dillon was enough to seal victory on the day and a place in the final against Kilmaley. Best on the day for Broadford was Aoife O'Brien, Aoife Dillon, Niamh Mulqueen, with Orla Moloney, Orla Hoey, and Michelle McMahon impressing for St. Josephs.
St. Josephs: Karen McMahon, Michelle McMahon, Orla O'Neill Capt. Orla Hoey, Orla Moloney, Ellen Meaney, Aoife Shannon, Laura Hayes, Mary O'Connor , Áine Meehan, Hannah Meaney (0-2), Keira McGrath, Ciara Whelan (0-1).
Subs: Ciara Duggan for Mary O'Connor inj. Emily Williams for Ellen Meaney, Orla Meehan for Emily Williams, Michelle Nihill for Orla Hoey inj.
Referee: Tommy Minogue Scariff
St. Josephs D/B Junior camogie will take on Broadford in the semi final of the 2016 Div 3 league. This is a fantastic achievement for the Club to fielding two adult teams. Best of luck to the management and players.