Div 2 Lg RD 3 V Kilkishen/Bodyke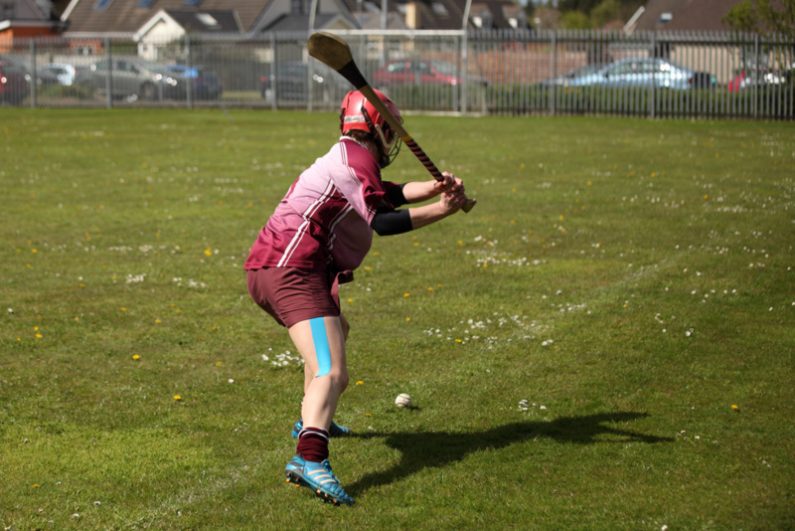 A dominant opening half ensured the homeside got off to a winning start in Round 4
of the division two senior league in wet conditions in Bodyke on Friday evening last.
It was a game of two halves with Kilkishen/Bodyke scoring 1-5 in the opening ten minutes. St. Josephs got on the scoreboard with points from Hannah Meaney, Erinn Hennessy, Ciara Whelan and Ciara Guilfoyle before the homeside replied with scores from Kate Lynch (1-1) and Alannah Ryan (1-1) to go 3-7 to 0-6 clear at the interval.
Kilkishen/Bodyke's Kate Lynch pointed at the resumption of play, but St. Josephs upped the physical ante from here on in scoring 1-6 without reply from sharp shooter Erinn Hennessy to close the gap to two mid way through the second half period. But, it was the east clare side who had the final say in the closing minutes of the game adding 1-2 to secure the points. St. Josephs top scorer Erinn Hennessy, Louise Woods and Aisling McMahon had strong performances while Kate Lynch, Niamh O Gorman and Alannah Ryan played well for Kilkishen/Bodyke.
St. Josephs: Ann Marie McGann, Sarah Hoey, Megan O'Brien, Kate Dillon, Eimear Casey,
Aisling McMahon, Vanessa Meaney, Caitriona Hennessy, Louise Woods, Laura Hayes,
Hannah Meaney (0-1), Erinn Hennessy (1-9), Ciara Guilfoyle (0-1), Ciara Whelan (0-1),
Siofra Ní Chonaill.