RTE'S Brand New Quiz Show now auditioning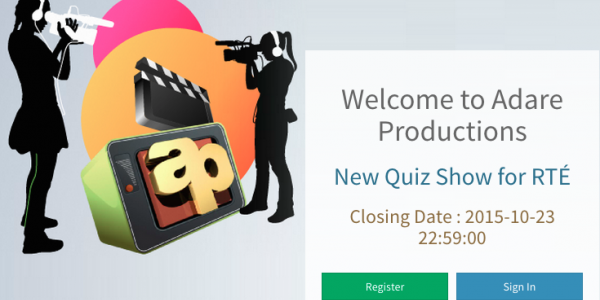 RTÉ's brand new quiz show could be sending you and two friends/relatives off on a fantastic luxury holiday. The show will be hitting your screens this year, testing people's knowledge of the last 40 years. 
In each show, teams of three friends and/or relatives will battle it out for the top prize, answering questions of memorable moments, from sport and TV to politics and pop! Do you or your friends remember when Wham! had you waking up with the Jitterbug, or when Meatloaf would do anything but that? How well do you recall Italia 90 or who was bringing home Sam or Liam? What about the rise and fall of Charlie? Who shot JR, or was it all a dream?
 Using video archive, the show will relive all the laughs, tears, shocks and triumphs of the 80's, 90's, Noughties and now, while putting the teams' knowledge and memory to the test.
If you and two of your friends/relatives are up for the challenge, over 18 and are legal residents in Ireland, then please here to register.